Combines 4 remotes into 1
Easy setup
Learning feature
Ultra wide angle - no exact pointing needed
This handy Universal remote gives you easy control of all your devices as on your original remotes! 
Full control of digital TV
1 Remote to control four devices.The Essence 4 operates TVs (LED, LCD, Plasma) Set Top Box (Sat, Cable, DVB-T2) DVD/Blu-ray players and Audio devices (Sound bar, Amp, Hi-Fi).
Ultra Wide Angle
An integrated 160 degree infrared lens makes it possible to operate all Essence universal remotes at just about any angle.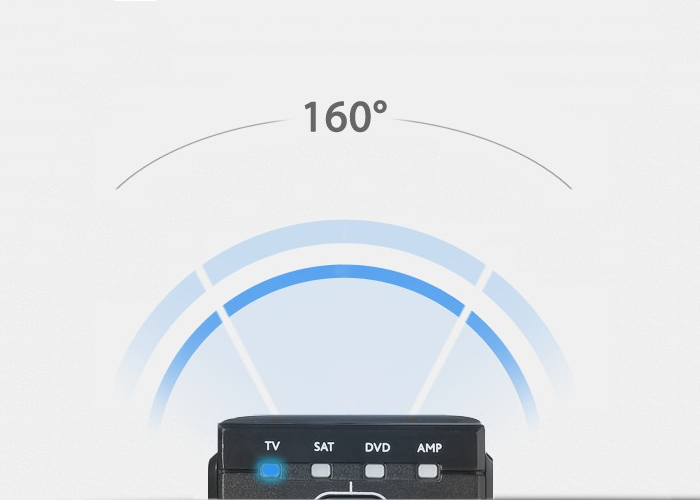 CombiControl Feature
Control your TV and Set Top Box as if they were one. The automatically installed CombiControl button allows you to control the TV volume and your Set Top Box channels without having to switch your remote's mode, let alone switch between two different remotes.
30 seconds to set up your remote
Just 3 steps to set-up your device. Set-up your brand in under 30 seconds: Press the Magic button Select the device you wish to set up Press a digit key to setup your respective brand.