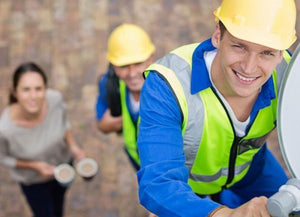 Free-to-air  Saorview HD Package Including Installation 
Brand new complete with 12 month manufacturers warranty
Demo of this product is available in store
Special on-line offer of €349 supplied and fitted, available for a limited time only! Watch over 40 channels in Full High Definition & over 300 channels in Standard Definition from the UK, Now includes over 500 Foreign TV Channels!
Free-to-air + Saorview HD PackageFeatures
This is a one off payment

There is no monthly or yearly charge

No viewing card is needed

No phone line is required
This is the new Digital Satellite & Terrestrial TV HD combo system

Watch BBC1 HD, BBC 2 HD, ITV1 HD & CH4 HD as well as over 300 standard digital free-to-air satellite channels
WatchRTE's new Saorview service, RTE1 (HD), RTE2 (HD), TV3, TG4, 3e, UTV Ireland, RTE Junior, RTE news now & RTE+1

Watch French, Spanish, German, Italian, Russian, Polish TV and from many more channels. Please see list below or contact us for further information.
Use one remote to watch both services
With an external hard drive add on you can;
Record Satellite , watch Terrestrial

Record Terrestrial, watch Satellite or Terrestrial*

Record Terrestrial, record Satellite & watch another Terrestrial all at same time
Saorview + Freesat + Foreign Package TV includes:
Supply and Installation of multiple a LNB satellite dish

Supply and Installation of small digital aerial

All cabling and fixing

Satellite Dish and Digital Aerial alignment

Supply and Installation of HD Combo Box

Channel Programming

Saorview , Freesat & Foreign channels available on this package:
Currently, over 300 free Digital satellite channels available.
Freesat Channel List
Foreign Channels such as:
Watch French channels:
TV5, Arte HD, iTele, Euronews Fr, LCP, BFM TV & TV8 Mont Blanc

More French Channels are available on our dedicated French TNTSAT Package
Watch German channels:
Eurosport Germany (same coverage as UK version),Arte Deutsch HD, RTL (Formula 1 live), Sat1, ZDF HD, Das Erste HD, Anixe HD, ARD HD & many more
Watch Spanish channels:
TVe, Canal 24 Horas, Galicia TV & Canal Sur Andalucia, Cordoba Internacional TV

Radio Channels: Los 40 Principles, M 80 Radio, Maxima FM, Radiole, RNE 3, RNE 4, RNE5, RNE Radio Clasica, RNE Radio Nacional, Radio Exterior, Cadena Ser, Cadena Dial.

More Spanish Channels are available on our dedicated Spanish TDTSAT

 Package
Watch Italian channels: