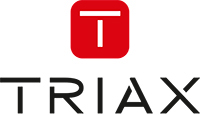 We are now proud TRIAX distributors in Ireland, TRIAX is a global supplier of reliable, innovative products and solutions for the reception and distribution of video, audio and data signals.
Pole Mount Kit for Mk 4 elliptical dish Sold in bag of 10 
For use with Mk4 elliptical satellite dish. 
Supplied in multiples of 6 bags of 10 only.